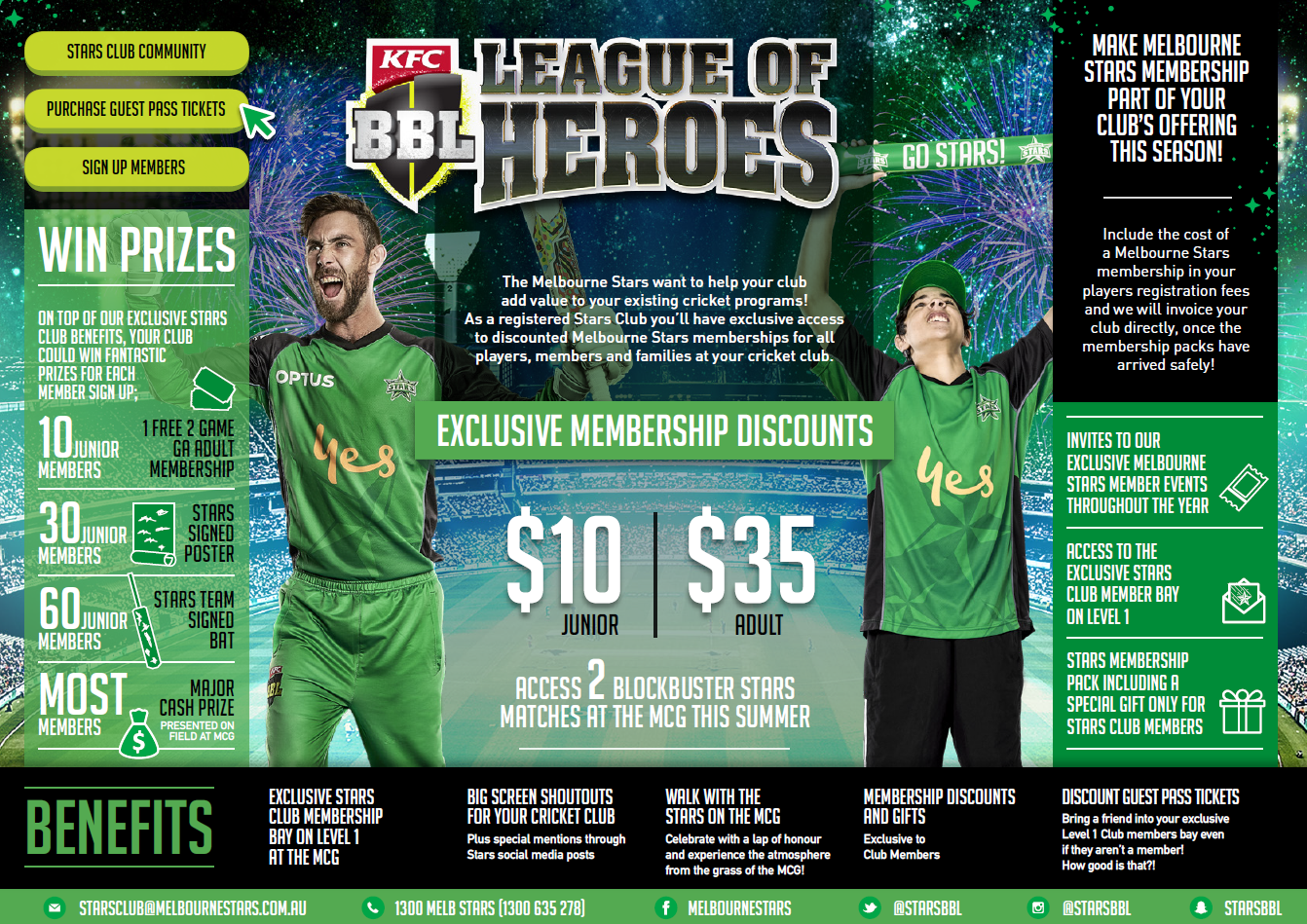 Melbourne Stars Membership
We are pleased to announce that this year Knox Gardens Cricket Club is a part of the BBL Melbourne Star Club. Becoming a member gives you a number of benefits for the members(listed below) as well as helping the club. The more members we sign up allows us to have a signed bats and posters for the club to auction off to raise money for our junior programs.
You can buy Melbourne Star memberships from the club for:
Junior $10
Adult $35
Your membership entitles you to the following:
Tickets to two blockbuster Melbourne Stars matches at the MCG.
Melbourne Stars membership pack including a membership card, lanyard and fixture magnet.
Invitations to exclusive Melbourne Stars member events throughout the season.
Access to the Stars Club Member Bay on level one at the MCG. (Seating information will be printed on membership cards).
Access to exclusive member only email communications.
Opportunities to purchase tickets at a discounted rate for non-members.
Walk with the Stars – Premiership winning teams are invited to participate in a lap of honour around the MCG before one of our games. Details TBC.